Nothing is as thrilling as a shoe that looks and feels good.
Follow our social media to stay up to date with our latest styles.
Facebook: @shoethrill Instagram: @shoethrill
Our Story
Shoe Thrill, a locally owned European comfort shoe store, was opened in 2012 by sole owner Carissa Krausman. Shoe Thrill focuses on providing comfortable shoes that look and feel amazing. Our unique styles are eye-catchers and we strive to provide shoes that excite our customers as much as they excite us.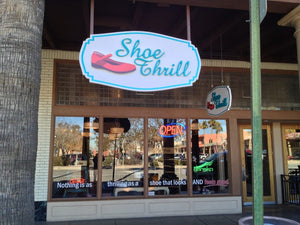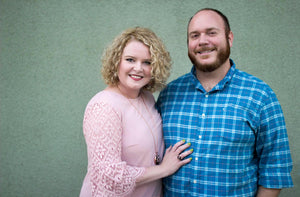 Our Owner
Carissa Krausman (left) is the proud owner of Shoe Thrill and is known by customers as the "Shoe Guru". I began my comfort shoe adventure in 2003 at the age of 20. Shoes have always been a passion since I was old enough to save my babysitting money for the coolest, funkiest doc martens in the 90's. I always enjoyed fashion, color, accessories and personal style. Comfort became exponentially important after blowing out my knee on a trampoline at age 21. This injury seriously changed my life-- from exercise to the footwear I needed to wear to continue a career on my feet. I didn't want to compromise fashion and style and because of this, my search for the cutest comfort footwear was born. After 10 years of working in the industry for someone else I took a leap. At age 30, in 2012, my business, Shoe Thrill, was born.